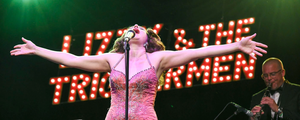 "

Shapiro is a powerhouse vocalist and songwriter with a fun, femme fatale swagger."
— Broadway World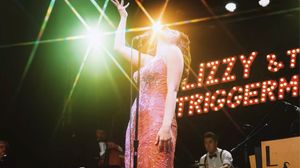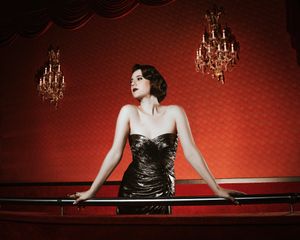 "

10-piece jazz sensations "
— LA Weekly
"

one of the hottest swing bands in LA."
— Good Day LA (Fox 11)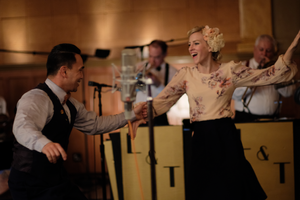 "

The fact that their snazzy originals stack up so perfectly alongside their spins on vintage classics...is testament to their innovative, time traveling genius." - Jonathan Widran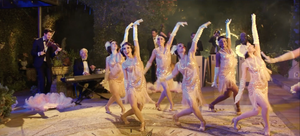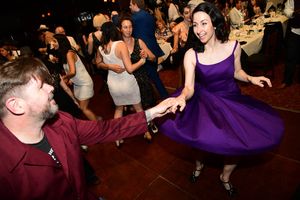 BIO
Dubbed "10-piece jazz sensations" (LA Weekly) and "one of the hottest swing bands in LA" (Good Day LA), Lizzy & the Triggermen is forging a path like no other. 
Underneath the old school glamour is a captivatingly modern band who is just as at home selling out legendary venues like the Troubadour as topping the jazz charts (#3 iTunes) alongside heavyweights like Miles Davis and Kamasi Washington.  
Part of Lizzy & the Triggermen's "time traveling genius" (Music Connection) is their ability to thrillingly marry the old with the new, simultaneously transporting the audience back in time, and forward. Like the great tunes of the 1930s which so inspire them, their music boldly tackles our modern troubles and turns them into killer dance songs that fill the audience with joy the way only a wailing horn section can. As their debut EP succinctly states: they make "Good Songs for Bad Times." 
At the helm is Lizzy: a charismatic siren with a searing wit and soaring voice. Her "powerhouse vocals" (Broadway World), forged singing opera, recall the great old divas while still sounding completely unique and new. Her songwriting, which Janis Ian likened to Leonard Cohen, is filled with the same biting humor she used to create TV comedies for HBO, Amazon, Legendary, CBS, and the History Channel, garnering multiple Emmy nominations. 
But the star power doesn't stop with Lizzy. It emanates through her entire incredible band, a multi-generational dream team of crushers who have played with everyone from Wynton Marsalis to Benny Goodman. 
While the band is deeply rooted in the sound and swagger of bands like Basie and Ellington, their music is infused with a myriad of unexpected influences: from R&B to Bebop to Broadway to Indie Rock to even Opera. As Lizzy and her musical director, Dan Barrett (who played with and arranged for Benny Goodman), decided from the jump: they weren't going to pretend like the last 90 years of music hadn't happened. 
There is no doubt that what Lizzy & the Triggermen are doing is audaciously against the grain…but it is clearly resonating across an incredibly broad range of audiences. 
It is a testament to how versatile and visceral their music is that they have not only toured with iconic rock band, Squeeze, to standing ovations and calls for encores, but also have been selected for top festivals (Tucson Jazz Festival, SXSW) and recently co-headlined Modernism Week alongside Samara Joy and Nancy Sinatra.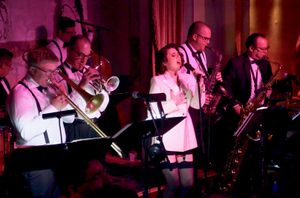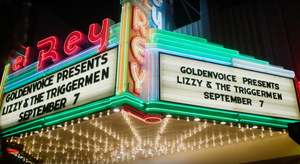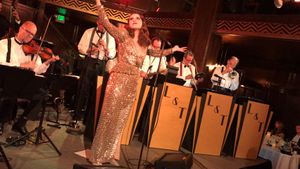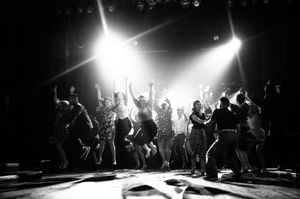 #3 on iTunes Jazz Charts!